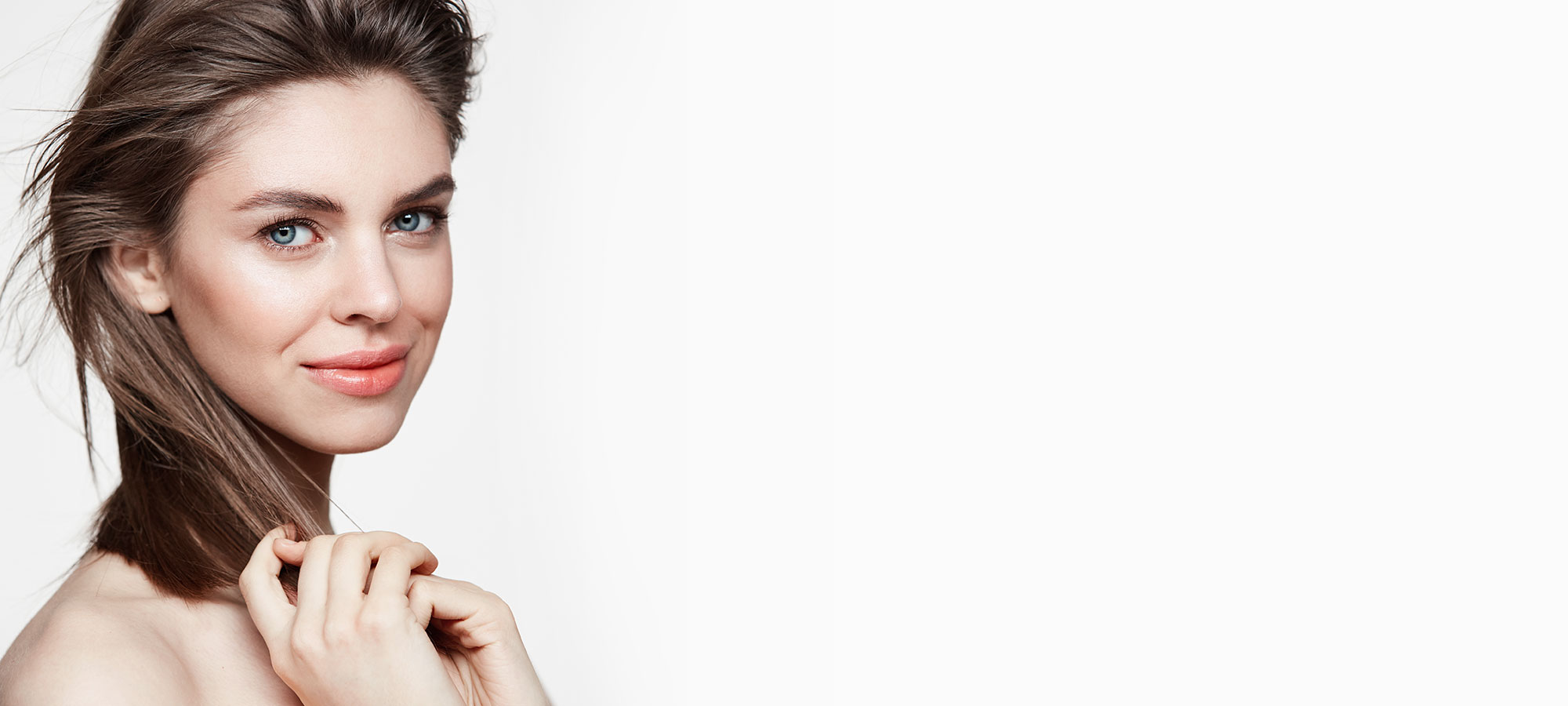 chinamed-cosmetics-produkte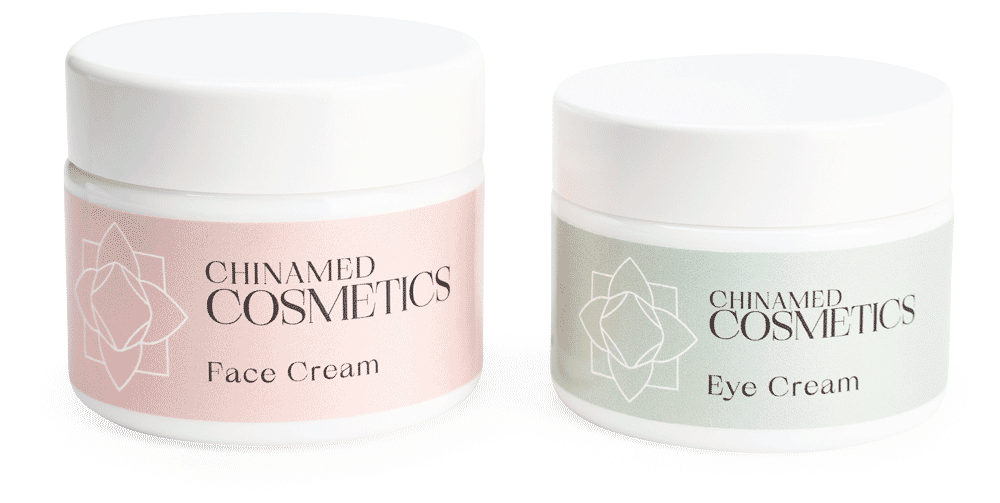 Natural cosmetics
based on Traditional Chinese Medicine (TCM) - Made in Germany

Dermatological FOUNDATION
CHINAMED COSMETICS is an exciting new range of modern, natural herbal cosmetics based on the principles of Traditional Chinese Medicine (TCM) and produced in Germany to the highest standards.
CHINAMED COSMETICS offers exceptional facial care with highly potent TCM herbs. It stands for natural, modern and highly effective skin care. Our signature products contain only ingredients that benefit the skin and do not pollute the environment.
Our powerful herbal formula is created using only the best quality herbs, carefully selected for their efficacy and anti-aging properties for dry, sensitive and normal skin. The result is healthy skin with a beautiful, natural glow.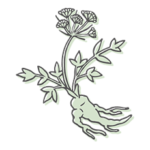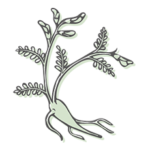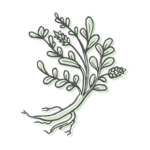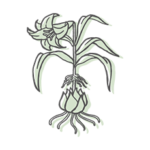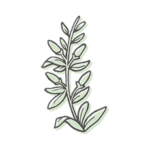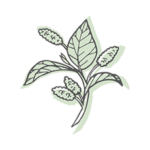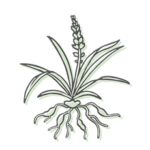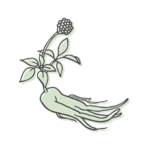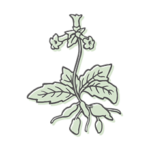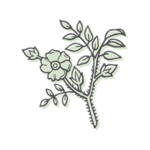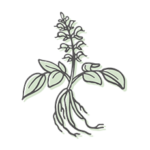 All processes in the preparation of our products are subject to high standards and strict controls. CHINAMED COSMETICS does not use any synthetic fragrances or dyes.
There are no essential oils used in our products, so they are entirely hypoallergenic. Our face and eye creams, as well as our facial serum, have a natural and pleasant smell, and skin-friendly consistency. Free from artificial colours, fragrance, petrochemicals, parabens, PEG derivatives, silicones and never tested on animals.
SUSTAINABLE & ENVIRONMENTALLY CONSCIOUS
To protect our environment and the skin, our products do not contain any microplastics, mineral oils, parabens or silicones. CHINAMED COSMETICS uses materials that do not pollute the environment or the climate. We use recyclable opaline glass for the jars, recyclable lids, and paper instead of plastic packaging. Of course, our products do not contain any ingredients of animal origin.
Quality is very important to us, and that is why all our products are dermatologically tested by an independent institute according to the EU-recognised "Cosmetics Europe" standard. With a dermatologically tested skincare product, you as the customer can be confident that you are choosing a product that is not only good for the skin, but is also classified as gentle and skin-friendly.
CERTIFIED, HIGH QUALITY HERBS
Our herbs are certified to German pharmacies' requirements and high standards, and have Dao-Di quality. That means herbs of ideal origin, quality, highest possible effectiveness and grown under controlled ecological conditions.
Developed and produced exclusively in Germany and underpinned by 20 years of experience in dermatology and Traditional Chinese Medicine, using the most modern technologies and expertise in cosmetics production. Naturally, in accordance with the principles and guidelines of good manufacturing practice (GMP) and the EU Cosmetics Regulation, the customer is guaranteed the highest and purest quality.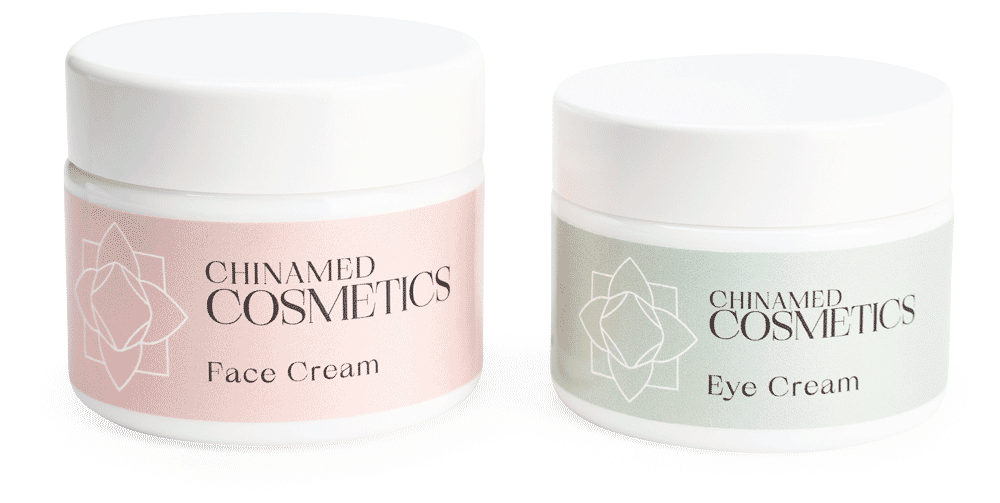 ESSENTIAL PRODUCTS FOR NATURAL SKINCARE
Our natural skincare products are your essential daily companions: unique herbal formulations with a light texture that is incredibly gentle on the skin. Ideal for normal, dry or sensitive skin.
Inspired by the needs of our founder Sabine Schmitz's patients in her TCM Dermatology practice, our products are based on a philosophy that integrates TCM knowledge into cutting-edge research, to create all-encompassing products for natural beauty.
All three of our products are rich and highly effective due to the special 11-herb formula, developed by Sabine. Our products absorb quickly, feel silky and do not stick to the skin. The result is effective daily skincare that underlines individual and natural beauty, giving the skin ideal protection, daily hydration and natural anti-aging care.
Manufactured, checked and dermatologically tested entirely without animal testing and according to the strictest quality criteria and standards. Free of any synthetic additives, fragrances and dyes.
OUR DISTRIBUTORS DELIVER WORLDWIDE.